Linnstone quartz of 7009 Sandy White is a beautiful mixed-grain quartz slab. This white quartz is perfect for any home or office décor and will add a touch of class and sophistication to any space.
If you are looking for a reliable and affordable artificial quartz slab supplier, then Linnstone quartz is the perfect choice for you. With over years of experience in the industry, we are committed to providing our customers with the highest quality products and services. Contact us today to learn more about our products and services.
Product Details
Fresh and clean, Sandy White presents a large-grain milky sand that comforts restless hearts. Warm sand under the sunshine stretching far away and lying glittering allures touching and playing. Like milk flowing over feet, Sandy White creates a whiff of mildness. Click for more details.
The Application Scenario of Quartz 7009 Sandy White
Quartz 7009 Sandy White is a timeless quartz design that has a snow-white surface with mixed grains. It works exceptionally well in both small and large spaces because its understated design makes it versatile enough to blend in with any style. Plus, the added bonus of being easy to clean means that it's ideal for busy families or anyone who wants low maintenance without sacrificing style. Some great ways to use Sandy White quartz include tiles, worktops, countertops, and wall panels. By using 7009 Sandy White quartz in your next home design project, you're sure to create a beautiful and stylish space that will stand the test of time.
Enjoy Quartz Quality with Years of Warranty
Quartz is one of the hardest minerals on earth, making it an ideal choice for countertops. The non-porous surface is resistant to staining and easy to clean, and it comes in a wide variety of colors and patterns. Quartz is also highly durable, with most manufacturers offering a warranty of 10-20 years. For those looking for the beauty of natural stone without the hassle, quartz is the perfect option. Quartz 7009 Sandy White from Linnstone is a beautiful choice for countertops that will add a touch of elegance to any kitchen or bathroom. With a Residential Lifetime Warranty and 10 Years of Commercial Warranty, you can be assured that your investment will last for years to come.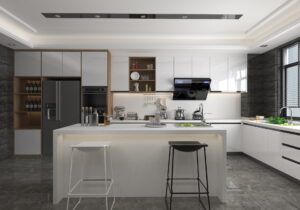 Get the Quartz Edge You Like
Quartz 7009 Sandy White is elegant and timeless. The edges can be various, such as Mitered Eased Edge, Laminated eased edge, Eased edge, Half Bullnose Edge, Bullnose Edge and etc.
The Mitered Eased Edge is created by mitering (or cutting at an angle) the laminated edge. The Bullnose edge is then eased (or rounded) to create a soft, smooth edge.
The Laminated Eased Edge is achieved by bonding two pieces of quartz together with a thin layer of adhesive.
The Eased Edge is simply a straight, clean-cut edge with no embellishments.
Each of these edges is available in both 2cm and 3cm thicknesses.
Get your order in before it's too late!
Quartz 7009 Sandy White is a beautiful quartz color that complements a wide range of design styles. We are proud to offer this versatile material at a competitive price. Quartz 7009 Sandy White is perfect for kitchen countertops, bathrooms vanities, and even fireplace surrounds. Don't hesitate and contact us today!