Are you looking to make a bold statement in your home or office? Look no further than 1073 Kamari quartz surface. Named after Kamari Beach in Greece, this luxurious black quartz brings to life the wild, untamed personality of Greece's volcanic eruptions. With its fine-grain and soft black hue, 1073 Kamari is the perfect accent piece for any home or commercial space.
Product Details
Accentuated by a soft black hue, Kamari is the perfect surface for making a bold statement. It brings to mind Kamari Beach in Greece. The 3 km long Kamari beach bears the scars of the volcanic eruptions, which also covered the beach in interesting formations of jagged lava rocks and black pebbles, imbuing the surfaces with a wild, untamed, and unrestrained personality. Click for more details.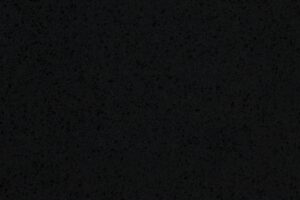 Luxurious Black Quartz Never Goes Out of Style
Are you wondering if black quartz countertops are out of style? Not at all! This timeless classic is a luxurious choice that will continue to be a staple in modern offices and home. The 1073Kamari quartz surface from linnstone is an excellent example, featuring a fine-grain texture and soft hue that adds a subtle elegance to any space. It's incredibly durable, stain-resistant, and scratch-proof, which makes it the perfect material for busy households.
Benefits of Quartz Surface 1073 Kamari
Not only is 1073 Kamari a durable option but it also comes with many benefits that other materials cannot offer. For instance, unlike other materials such as tile, marble or granite, quartz surfaces do not need to be sealed regularly to protect them from staining and discoloration; this makes them easier to maintain and keep clean over long periods of time. Furthermore, quartz surfaces don't absorb liquid like some stone slabs do—making them less likely to harbor bacteria and other germs that can cause illness in households or businesses where food preparation is common (such as restaurants).
Additionally, due to its strength and resistance against scratches or abrasions, quartz surfaces are a great option for use in areas such as countertops where items may be placed directly on top of them without fear of damage or deterioration over time. Finally, while some people may think that quartz surfaces are expensive compared to other options on the market today—when taking into account their longevity and low maintenance requirements—they are actually quite cost-effective in terms of overall upkeep costs over a period of years.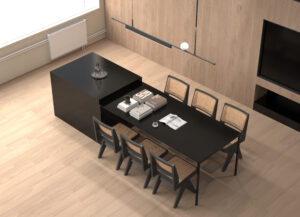 Match Cabinets and Furniture Pieces with Ease
The Greece-Quartz 1073 Kamari can be used in a variety of ways to transform your space. The first way is to use it as a flooring material. This type of quartz is available in a variety of sizes, colors, and shapes so it can be used to create an eye-catching design that will surely impress anyone who visits your home or or commercial space. Additionally, this quartz can also be used for countertops, backsplashes and other surfaces that require an aesthetically pleasing material.
Another way to use the quartz 1073 Kamari is to match cabinets and other furniture pieces with it. This quartz has a fine grain that will give any room an elegant look and feel. You can easily pair the quartz with wood tones, whites or neutrals depending on the desired effect you want to create. Additionally, its durability allows you to use it on kitchen counters  without worry of scratches or stains caused by regular use. Plus, its natural veining gives it a unique character that will make any kitchen stand out from the rest. The same goes for the office.
Residential Lifetime Warranty and a 10-year Commercial Limited Warranty
Linnstone warrants to repair or replace its material that fails due to any manufacturing defect when fabricated and installed by a Certified Fabricator from the original date of installation. This Residential Lifetime Warranty applies exclusively to the repair or replacement of failed material that has been permanently installed in your residence. The option to repair or replace the material is at the sole discretion of linnstone. The cost of installation and/or fabrication is NOT covered under this warranty.
Linnstone warrants that its installed products will be free from manufacturing defects in an interior, commercial use situation for ten (10) years from the date of installation. If a manufacturing defect occurs during the warranty period, this Commerical Limited Warranty applies exclusively to the repair or replacement of the defective linnstone quartz surfaces.
Linnstone stands behind their products with exceptional customer service so that you can be sure you are getting the best possible value for your money when selecting linnstone quartz surfaces.
Order your Black Quartz Surface 1073 Kamari from Linnstone
If you're looking for a high-quality quartz surface to upgrade your home or office, look no further than Linnstone's black quartz surface 1073 Kamari. Don't wait – get your black quartz surface 1073 Kamari from linnstone today and feel confident knowing that you've made the best choice for your home or office!